»Pohorka« Cojhter Organic Farm
Suite style accommodations, Vacation in the country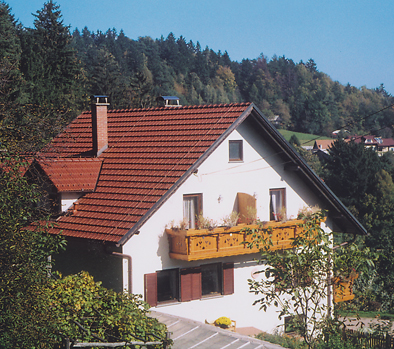 Organic farm
Rooms
Workshops
Sights
Agricultural products

Organic farm
The "POHORKA" Cojhter organic farm lies on the south part of Pohorje at 450 m above sea level in the village of Razvanje na Vrhah, near the Pohorje ski slopes, a short 8 minutes drive.
Sitting on 7 hectares of land, the farm is more than 200 years old and has been recently renovated. It includes forests, orchards, meadows and gardens, and for many years has been preparing food in a healthy way.




The inside rooms are all furnished in nature wood, which gives a personal warmth.
By request, we can even accommodate small groups. Adequate parking is available.

We offer different workshops, including:


- hiking trail through tall, large-trunk orchard trees,
- Learning trail through the forest, picking mushrooms and forest fruits,
- tour of herb and vegetable gardens,
- children's playground with toys,
- wildlife viewing,
- Sledding, skiing, biking, picnicking.


We also offer different cultural sights:
- ancient Celtic archeological site,
- the botanical garden (Faculty of farming Maribor)
- the beekeepers' museum in Betnava castle.


In our store we offer the following prepared foods and products.
Apples: many old sorts
Apple cider vinegar, herbal teas
Fruit and herbal brandies
Juices: apple, pear, grape
Different marmalades and preserves
Eggs